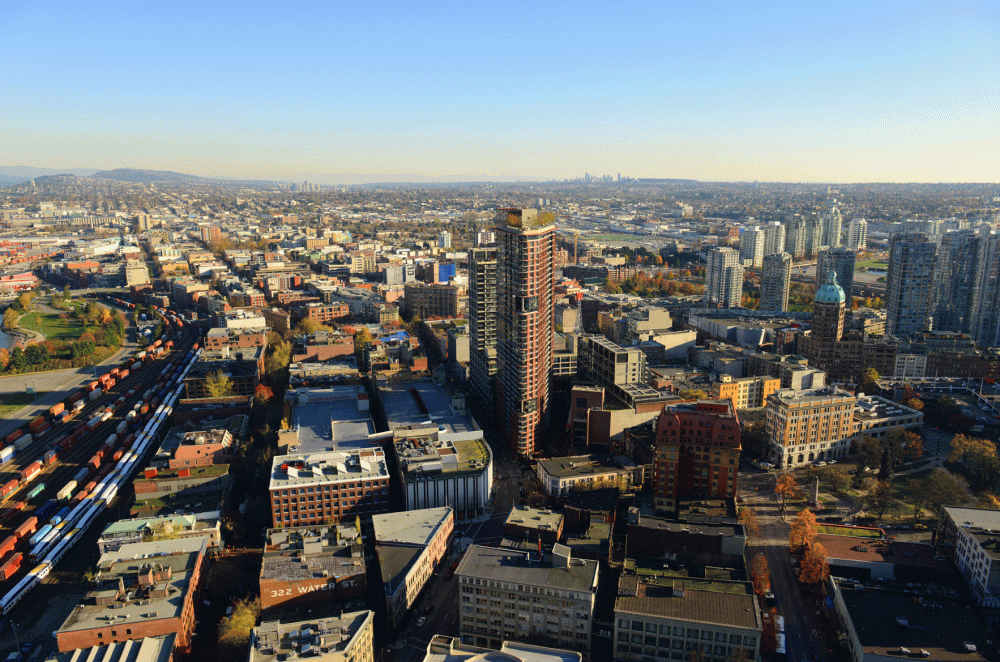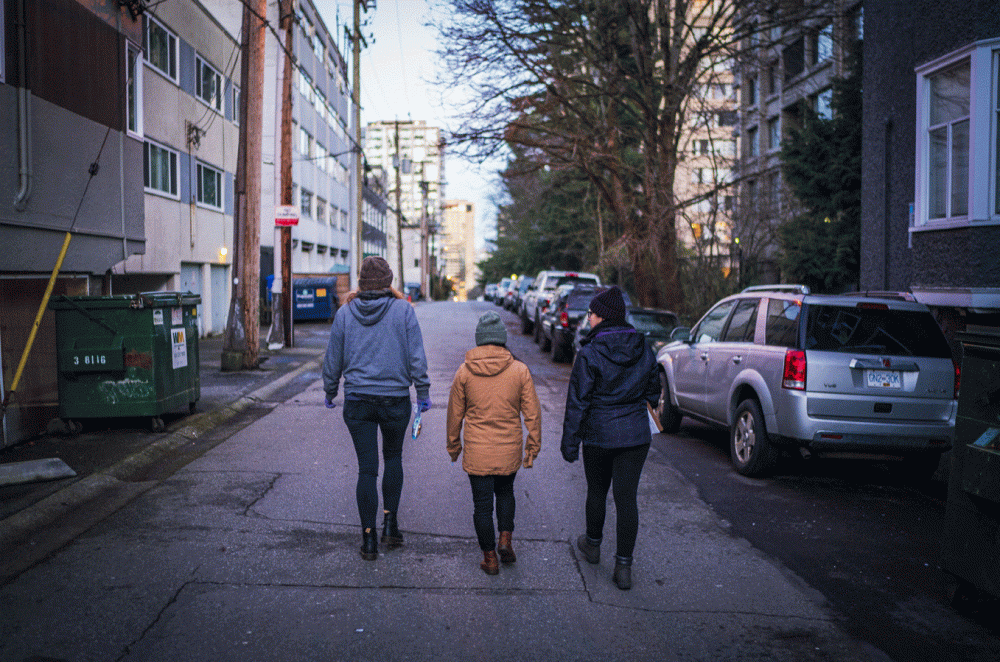 Vancity Community Foundation continues to hear from community organizations about the unprecedented challenges they face during this time of great social and economic uncertainty. Non-profits and charities are working exceptionally hard to pivot in order to support the vulnerable populations who are most impacted by the COVID-19 pandemic, while trying to protect the health and safety of their staff and ensure the long-term financial viability of their programs.
The community needs our support, now more than ever. Vancity Community Foundation along with Vancity credit union, other foundations, non-profits, and community organizations and all levels of government are coming together in new ways to help address the social and financial impact of COVID-19 in our communities.
Changing the way we work
Our team has shifted entirely to a work-from-home program that will allow for staff to follow social distancing guidelines while continuing to support community. Our systems and processes have moved online and we are reshaping projects and programs to enable us to deploy grants to support non-profits and charities in responding to the negative economic and social impacts of the COVID-19 pandemic.
Reaching Home
 
Reaching Home, a Federal program delivered by Vancity Community Foundation in partnership with Lu'ma Native Housing Society, has deployed $2.6M to provide direct support to homeless serving organizations and social & affordable housing providers.
 
Call for Proposals (Now Closed): The Community Entity, Lu'ma Native Housing Society, in partnership with Vancity Community Foundation, is pleased to announce that applications are now being accepted for funding through Reaching Home's COVID-19 Economic Response Plan. Approximately $8.1 million dollars is available to organizations supporting individuals who are experiencing or at imminent risk of homelessness. Learn more and apply… 
 
Looking for Housing? Although the Reaching Home program does not provide housing directly, we have been receiving a number of questions from individuals and families economically impacted by COVID-19. We've compiled this Frequently Asked Questions document to help direct your inquiry.
 
Are you a housing provider?  The Canadian Network for the Health and Housing of People Experiencing Homelessness CNH3 is collecting and sharing resources to help the homelessness sector respond to a COVID-19 outbreak, and regularly updating this page with the best practices, tools and tips.
Surrey Homelessness and Housing Society (SHHS)
The Surrey Homelessness and Housing Society, managed by Vancity Community Foundation, has developed and launched a Responsive Grant Program that will support homeless serving agencies to respond to COVID-19 in Surrey.
 
Additionally, the Surrey Youth Assistance Fund, managed by SHHS, has provided funding to supply local at-risk-youth with self-isolation- kits to ensure they are able to practice social distancing.
And more...
Our colleagues at First Call BC and the BC Poverty Reduction Coalition both hosted at Vancity Community Foundation, are using their considerable networks to advocate for the needs of the most vulnerable in our community and to bring attention to any gaps in the measures announced to-date.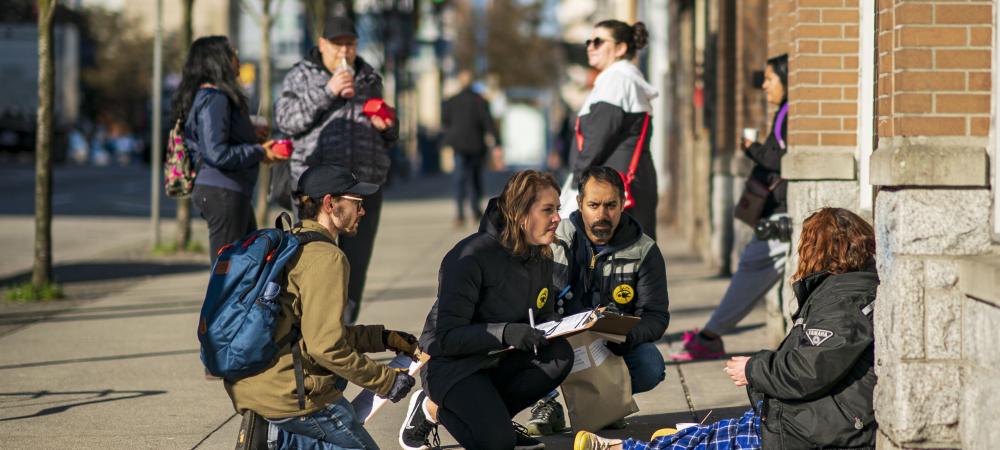 Community organizations supporting and advocating for the most vulnerable in our community are facing unprecedented economic and social challenges due to COVID-19. To aid in the response, the Foundation is pooling contributions from our donors to support organizations in our network with small responsive grants. Please donate now.
Working together with Vancity
Community Response Fund
Vancity credit union is a lead partner of the Community Response Fund. Administered by the Vancouver Foundation, this fund is a collaborative multi-sector partnership.
BC Rent Banks
BC Rent Banks, an initiative of Vancity credit union and Vancity Community Foundation, is developing infrastructure and enhanced online operations to support existing rent banks in processing requests and to help expand services to additional communities.
Vancity Humanitarian Fund
Through the Vancity Humanitarian Fund held at Vancity Community Foundation, Vancity credit union has made a $100,000 contribution to support the Canadian Red Cross in their national response to COVID-19. 
And more...
Additional tools and resources provided by Vancity credit union to support staff, members, and community are available by visiting it's online CommUNIty Centre.