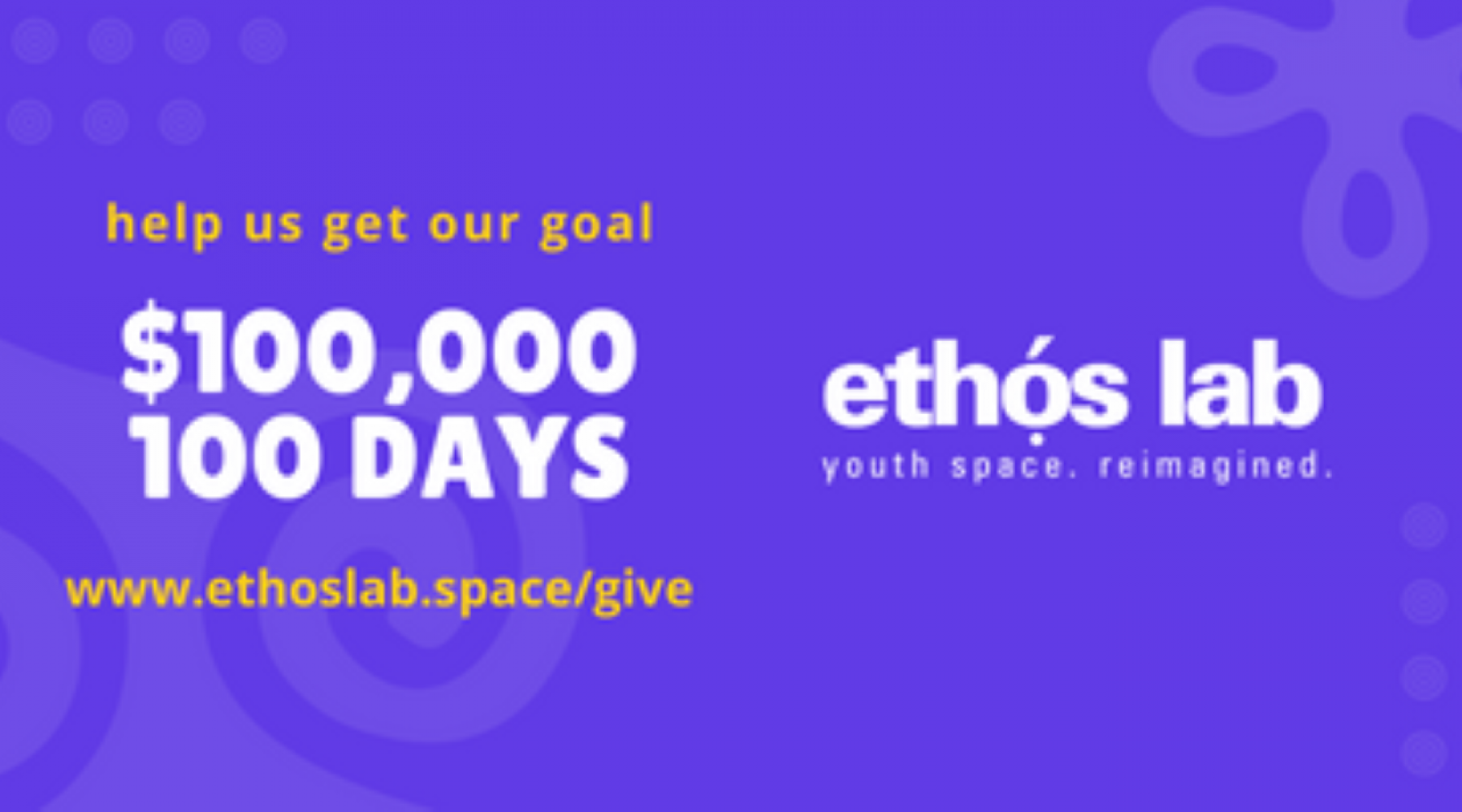 Ethos Lab Fund
"Our goal is to raise $100,000 in 100 Days"
Our Mission
Our goal is simple - improve representation in S.T.E.A.M (Science, Technology, Engineering, Art and Math) by empowering youth ages 12-18 to transform community and shift the culture within innovation.
What We Do: Ethọ́s Lab Innovation Academy for Youth Ages 12-18
We empower curious youth with STEAM-based learning that is irresistibly fun and doesn't feel like school so they can feel confident and create the world around them. 
Fundraising Goal
In conjunction with Black Futures Month, Ethọ́s Lab is launching a new fundraising campaign to raise $100,000 in 100 days from February through May which will go toward sponsoring youth members, programming and operating funds.
How to Get Involved
We are seeking community, corporate and partner support to activate workshops, mentorship, and other programming. If you are interested in closing the gap of equity within innovation and passionate about building a responsible and inclusive future, please give.
Your monthly charitable donation will go directly to developing the programs, hiring staff and providing youth with access to tools, equipment and emerging technologies. 
If you are unable to commit to a monthly we appreciate one time donations as well with the same link below. 
Gift Impact
$75 or 150/month supports one youth for one month of programming (digital or physical)
$1800 supports one (1) youth for a year of programming
$275 supports one (1) youth for an 8 week workshop 
$5000 supports one month's of facilitation for one program cycle
Here's Why
We're excited, impassioned, and more than a little bit proud to let you know Ethọ́s Lab will soon be opening the door to our 1,000 sq. ft. physical location on 2nd and Main, owned by the City of Vancouver and operated by 221A Artist Housing Society. 
Our main aim is to "empower youth to transform community and shift culture" and we continue to be driven in this mission of challenging the status quo within S.T.E.A.M fields for a brighter future that is for everyone. Our approach to empowering youth with the core skills, tools, and 'Can Do' attitude is contextualized by our community's cultures and individual experiences. Additionally, we believe that in centering design around the humanity of the Black experience we are building spaces and programs for everyone.
This mission is not simple or singular; we must come together as a collective and we invite you to join us to build towards this vision. 
Partnerships & Sponsorships: anthonia@ethoslab.ca
Community & Programs: tonye@ethoslab.ca
Follow us on Instagram: @ethos.lab
For more information about Ethọ́s Lab, visit: www.ethoslab.space
Thank you in advance. 
We can't wait to share this historic movement with you.