Igor Bradaric Legacy Fund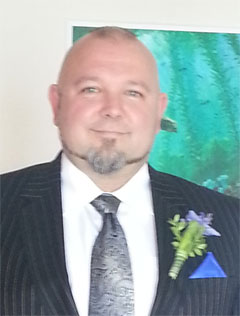 The Igor Bradaric Legacy Fund was created to honor the generous spirit of Iggy Bradaric. This Scholarship program is grounded in a legacy of mentorship, love, patience and empathy. Iggy was always the first person to lend a helping hand and support those in need. 
The Igor Bradaric Legacy Fund provides scholarships to those who have been touched by the loss of a loved one. Grief has a way of changing people. The pain in loss can so often be compounded by the relentlessness of everyday decisions and responsibilities. Grief can not only have one questioning their purpose in life – it can also take them somewhere unexpected. 
Scholarship Application

The Fund was created to honor the generous spirit of Iggy Bradaric. It is here to support people who have had their world turned upside down in the wake of loss by providing educational scholarships used to work towards rebuilding one's life.
Iggy was a visionary and creator with the spirit of an entrepreneur. He had an imagination that was endless and the work ethic and ambition it takes to fuel that drive for achievement. Iggy loved custom cars, motorcycles, homes (who are we kidding, anything custom) his wife and 3 fur babies—and believed anything was possible. His optimism and kindness lives on in the hearts of the people he has touched (including the recipients of this fund).
To apply, please complete & submit the online application form.
For more information, contact: