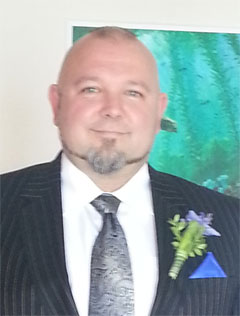 The Igor Bradaric Legacy Fund provides scholarships to students enrolled full-time in a Mechanical Design or Mechanical Engineering diploma or degree program at qualified post-secondary institutions.
Check back here for updates!
If you provide your email address with your donation we will update you with information on fundraisers and events that will be held in Iggy's honor!
We are excited to announce we have reached our first fundraising goal of $25,000! This will enable us to help students in their quest for an education in Engineering and 3D Design at BCIT.
Our next goal is to raise $100,000 to further contribute to the BCIT Engineering department!
Give to this Fund
Donations of $20 or more will receive an official tax receipt. Official tax receipts will be issued to the individual or organization named on the credit card.
Scholarship Application

The Fund was created to honor the generous spirit of Iggy Bradaric. This Scholarship program is grounded in a legacy of mentorship, love, patience and hundreds of custom projects that include motorcycles, cars, boats and homes. Practically everything Iggy touched became a custom project. He was a visionary and creator with the spirit of an entrepreneur. He had an imagination that was endless and the work ethic and ambition it takes to fuel that drive for achievement.
To apply, please complete & submit the online application form.
For more information, contact: