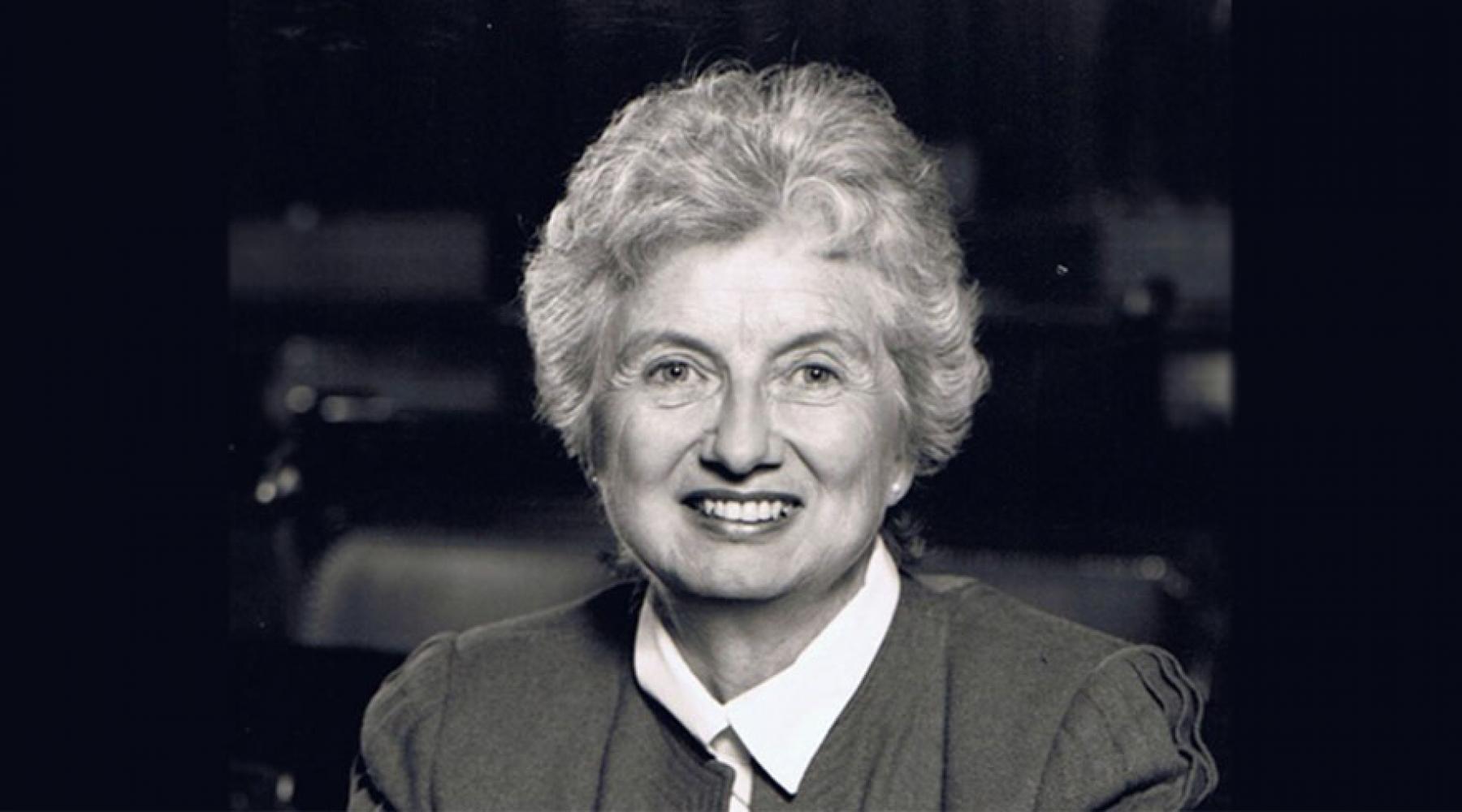 Margaret Mitchell Fund for Women
When Margaret Mitchell passed away on International Women's Day in 2017 at the age of 92, she left a legacy of advocating for the rights of women and greater economic and social justice for all. 
The Margaret Mitchell Fund for Women was created to support programs and initiatives that promote economic and social justice for women.
Born in 1925, Margaret Mitchell attended McMaster University and the University of Toronto where she obtained a Master of Social Work degree. After travelling and working for the Red Cross, Margaret married in 1957 and she and her husband returned to Canada and settled in Vancouver.
Margaret pioneered community development in various neighbourhoods including Riley Park, Hastings-Sunrise, Grandview and Strathcona. She helped organize public housing, opportunities for people on welfare and coalitions to fight freeways and build cooperative housing.
Community activism led to politics and in 1979, Margaret was elected to serve as the NDP Member of Parliament for Vancouver East. She was re-elected four times and was the critic for Immigration and Housing, Status of Women and Multiculturalism and Citizenship.
Margaret was a strong advocate for the equality of women. Her demands for government action to stop domestic violence became a national concern when male MP's laughed as she addressed the issue in Parliament. She pressed to decriminalize abortion, worked with First Nations women for reinstatement under the Indian Act, worked to add Section 28 to the Charter of Rights and Freedoms and pressed for a national childcare program.
Fund Purpose
The Margaret Mitchell Fund for Women exists to promote economic and social justice for women. In particular, the Fund seeks to support low-income women, Indigenous women, immigrant and refugee women, women with disabilities, and women experiencing violence. Priority will be given to projects which help alleviate poverty, promote equality, and help women to gain confidence and power.

The Fund will give preference to projects and programs which focus on community development and are organized by women themselves. Margaret believed strongly in self-help—the power of women to support themselves and each other through community building. Applications demonstrating this self-help component will be viewed favourably.
how to apply
Eligibility – applicants must meet these criteria:
Funding is available for organizations, projects, or individuals. However, applications must be submitted by a Qualified Donee (most commonly a registered charity) which will administer the funds if approved.
Applicants must be located in the Lower Mainland of British Columbia.
Applications must demonstrate how they align with the Fund Purpose stated above.
Additional considerations:
Preference will be given to applications with a connection to Vancouver East, Margaret's former riding as an MP.
As discussed above, applications which demonstrate a "self-help" component will be viewed favourably.
Grants will rarely exceed $5,000.
To apply, please complete the Application Form and submit it to give@vancity.com. Applications are accepted on an ongoing basis until the annual granting budget is exhausted.

To review a list of past grant recipients, please click here.
Method Of Selection
Recipients of the Margaret Mitchell Fund for Women will be selected periodically by an Advisory Committee made up of community members. The Committee will meet from time to time to review requests and make funding recommendations.

If you have questions about eligibility or how to apply, please contact give@vancity.com or phone 604-877-7647.