Greater Victoria Saving & Credit Union Legacy Fund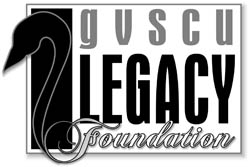 In 2008, Greater Victoria Savings Credit Union (GVSCU), after many years of service in the Greater Victoria area, merged with Vancity Savings Credit Union. The GVSCU Legacy Foundation is an independent, endowed Foundation. It was incorporated in 2009 in commemoration of the Greater Victoria Savings Credit Union and its long history of charitable work in the Greater Victoria area. The funding for its endowment was provided by Vancity as part of the merger agreement. Its purpose is to provide grants to organizations engaged in non-profit endeavours in the area formerly served by the Greater Victoria Savings Credit Union in the Capital Regional District of British Columbia.
Funding requests
The GVSCU Legacy Foundation will consider funding requests for the following types of activities:
Arts, including but not limited to music, dance, and the visual arts;
Sports and Recreation, including team or club sponsorships;
Education, except that funding for individuals will not be considered;
Capital for Community Projects;
Community, Social and Environmental Support Groups.
Guidelines & Policies
Please review our funding guidelines and privacy policy prior to applying.
Application and Report Forms
If you would like to apply for a grant from the GVSCU Legacy Foundation, please download and complete one of the following application forms:
Please ensure you have the latest version of Adobe installed (for free) on your computer in order for this application to be downloaded and completed properly.
Deadlines
The deadline for application submission is April 30th and September 30th each year. Completed applications should be sent via email attachment to: give@vancity.com.
Contact Us
Inquiries may be directed to the Donor Services team at give@vancity.com or by phone at 604.877.7647.