Calling Attention to Youth Aging Out of Care
At just 19 years old, youth in the BC foster care system "age out" of eligibility for services and supports and are assumed to become fully independent. Even people with lots of family support and strong social networks have trouble making the transition from high school into the wider world. It's vastly more difficult for those coming out of care; often transitioning into adulthood with significant fresh traumas and without sufficient financial and community support. The effects of this loss of support are devastating. Former youth in care are over represented in homelessness, poverty and the mental health and justice systems.
Fostering Change aims to improve policy, practice and community connections for young people transitioning from foster care to adulthood. In collaboration with a growing set of partners, the goal of Fostering Change is to ensure that every young person leaving foster care has the opportunities and support needed to thrive as adults.
Over the last few years, Vancouver Foundation has invested significant resources through Fostering Change to bring together foster care youth, to listen and to empower them to address issues that affect them. Now that important progress has been made, including meaningful policy changes and improved political engagement, Vancouver Foundation is returning Fostering Change to the community that inspired it.
Fostering Change moving to First Call BC
Co-located at Vancity Community Foundation, First Call BC has been partnering with the Vancouver Foundation on the Fostering Change initiative, and will now be building on the momentum to generate consistent public support for policy changes and greater investment in youth leaving care. To do this they will build an increasingly engaged cohort of youth advocates that speak to policy priorities identified through their lived experiences. First Call will also work to bring the expertise and knowledge of youth from care to inform the practice of professionals in social work, education, and other fields.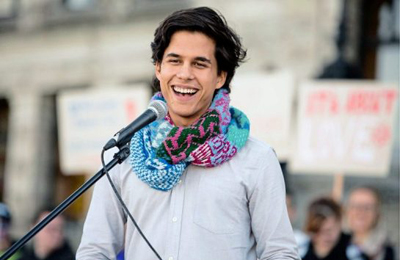 First Call has welcomed Dylan Cohen to their team as their Youth Organizer. Along with his own lived experience as an Indigenous youth in care, Dylan brings an extensive background of advocating for change. Last fall he worked with First Call to organize a youth-led post-election accountability lunch with MLA's and a rally at the BC Legislature to build support for young leaders' recommendations for policy changes and enhanced investments in transition supports.
Learn more:
* Photo Credits: Sarah Race