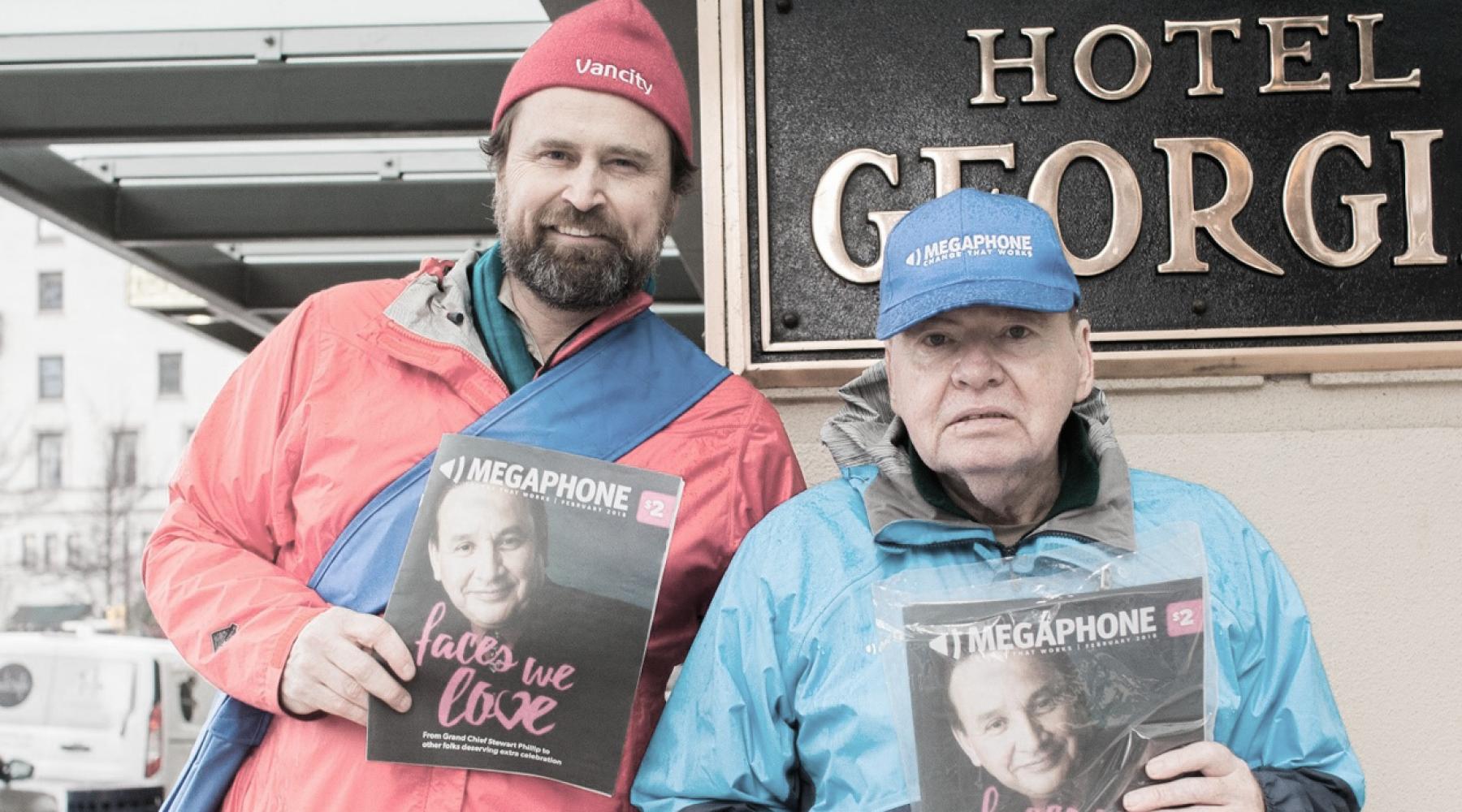 Those of you who were able to join us at our Community Celebration in December will remember the moving testimony from Megaphone vendor Valerie Fielding who spoke about the dignity and community ties she experiences as a Megaphone vendor and contributor to Hope in Shadows.
Megaphone's monthly magazine is sold on the streets of Vancouver and Victoria by vendors who are homeless and low-income. It's an important source of income and community connection for people marginalized by poverty, offering a chance to make positive change in their lives and to challenge the harmful stigma that surrounds poverty. 
"Megaphone is more than just a magazine. It's a social  enterprise that provides people experiencing poverty with meaningful work and income," said Megaphone's executive director, Jessica Hannon. "Vendors buy each magazine for 75 cents and sell it to customers for two dollars, keeping the profit. It creates flexible, low-barrier work for people who may not have access to traditional jobs, while creating connections and understanding across socio-economic divides."
On January 20, 2018, our former executive director, Derek Gent, and our social enterprise developer, Sean Condon, participated in Megaphone's annual "Big Sell". The Big Sell event brought together 13 notable Vancouverites to try their hand at selling copies of Megaphone alongside the magazine's incredible team of local vendors. The event raises funds for the Magazine's vendor program, while also helping to raise the profile of poverty and homelessness in Vancouver and Victoria. Chances are you've already seen Megaphone vendors around town and we encourage picking one up.