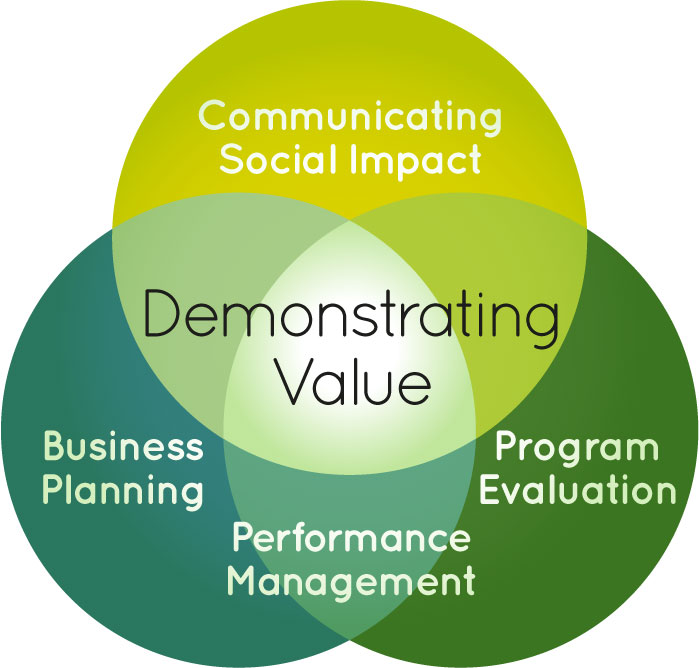 A grassroots initiative, Demonstrating Value is designed to assist those working in community - social enterprises, non-profit and public programs, social ventures, community investors,  -  to track and express their success.  Originally built around the specific needs of social enterprise, Demonstrating Value's tools, resources and research are relevant to anyone interested in social change and innovation.
With the launch of the framework and tools in 2009, Demonstrating Value has quickly gained momentum and now offers a comprehensive collection of tools and resources  that is useful to not only social enterprises, but many types of community-based organizations and programs. 
In 2013, a non-profit society - the Demonstrating Value Resource Society - was set up to extend the work of the Demonstrating Value Initiative. 
Vancity Community Foundation has a long history of participation in this project and currently participates in the Board of Directors of the Demonstrating Value Resource Society.